Hydroforming Medium & Large Metal Parts
Hydroforming

Jul 27, 2018

Our Hydroforming Capability Range at Jones Metal Products

At Jones Metal Products, our hydroforming capabilities cover a broad range of product sizes, shapes and specifications. In our post about small hydroformed parts (insert link), we showed five small-scale parts that we form in house. Today, we'll walk through the specification for examples of medium and large parts we have hydroformed.
Hydroformed Medium Parts and Sizes
The part is made of aluminum and measures approximately 16 inches long and 7 inches high. Additional operations were required to form this part including laser trimming, milling and heat treating.

Much like the part above, this Haines material part requires additional operations. While the shape of the part is not unusual, the trim is a challenge, requiring an extra hyrdoforming tool and coin cap operation to complete. This part measures approximately 24 inches in diameter and 3 inches high.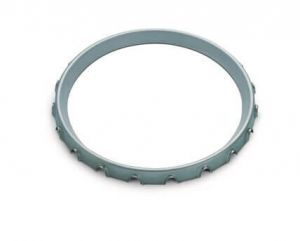 Hydroformed Large Parts and Sizes
Made of 2024 clad material, this part is extremely thin, and at .020 thickness, resembles heavy aluminum foil. It is relatively large and measures approximately 64.5 inches long and 21 inches wide. This part is used in an aircraft wing assembly.
This next part is also relatively thin. Formed from 304  stainless steel, it has a thickness of .104.  This part is 15 inches long by 18.5 inches wide and 3 inches deep.
Have Hydroforming Needs?
These parts show the breadth of sizes, designs and materials create daily at Jones Metal Products. We rise to the challenge of even the most complex part. If you have a need for quality, cost-effective and timely formed parts, consider Jones. Our experts perform precision forming, laser cutting and finishing in-house. If you have a hydroforming project or would like to find out more about our capabilities, call us at 888-868-6535. Ready for a quote? Send your drawing to us today.