Certifications and Registrations

Sep 25, 2020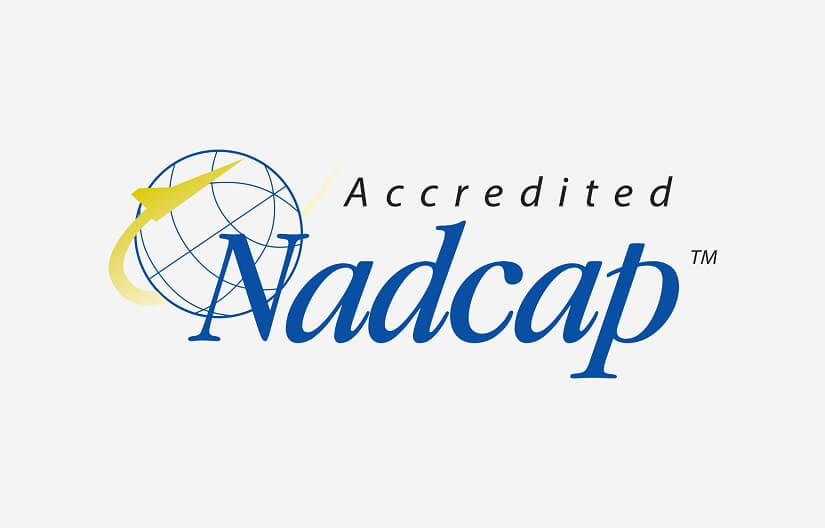 Ever been curious to learn more about what the NADCAP certified suppliers list is and why Jones Metal Products is a part of it? We are here to break down what the NADCAP certified suppliers list is and what it means for us to be considered a NADCAP certified suppliers. NADCAP certified companies list
What is the NADCAP Certified Suppliers List?
The NADCAP certified suppliers list is a company level accreditation based on very specific processes that are used by aerospace suppliers. NADCAP stands for the National Aerospace and Defense Contractors Accreditation Program and it really serves as a standard approach to quality assurance in the aerospace industry.
Some of these specific processes include:
Coatings
Conventional machining
Heat treating
Chemical processing
Welding
Nondestructive testing
NADCAP approved suppliers have met an industry driven program that sorts through very highly qualified individuals and companies that have experience in the aerospace industry. The process of making the NADCAP certified suppliers list involves going through an audit that makes use of specific criteria that suppliers must meet.
Organizations and companies that wish to become a NADCAP certified supplier will undergo an audit that is performed by a Performance Review Institute (PRI) auditor. They review specific questions related to the processes mentioned above that are being evaluated for each company or organization during the auditing process.
And as one extra step, when a company or organization is considering the NADCAP audit process to join the list of NADCAP certified suppliers, they must ensure that they have an approved Quality Management System. For NADCAP, some of these quality management systems include ISO/IEC17025 or AS9003. If the organization does not have an approved quality management system, a quality management system audit can also be performed.
Benefits of NADCAP Certification
There are many benefits that come with being considered as part of the NADCAP approved suppliers.
These include:
Routine auditing of suppliers is replaced
Supplier quality can often be improved throughout the industry as a whole
Standardization across the industry is improved
Fewer audits are required of NADCAP approved suppliers, like JMP
With the standardization process that has become a part of the accreditation process, security is a massive part of NADCAP approved suppliers. Excellent materials and processes that are being used on said materials in the aerospace industry are meeting the high standards that it takes to be on the NADCAP certified suppliers list.
This means that as a consumer or organization looking to work with any NADCAP approved suppliers, including Jones Metal, you can approach us with the knowledge that we have the industry's standard certification and a lot of time and effort has been put forth on our part and the part of NADCAP.
Being Part of the NADCAP Approved Suppliers List
Being on the NADCAP certified suppliers list means that we have met the specific set of standards put forth by the Performance Review Institute when it comes to the aerospace and defense industry. With high quality standards across the industry, it is important to us here at Jones Metal to maintain those standards in our NADCAP approved services as well.
Our in-house NADCAP approved heat treatment services allow us to manage the annealing needed for many of the aerospace parts that we produce.
The areas that we are specifically NADCAP certified in are:
Heat treating processes
Heat treating procedures
Heat treating equipment
As one of the NADCAP approved suppliers on the NADCAP certified suppliers list, we take great pride in providing high quality work that meets the standards set by the Performance Review Institute for the aerospace industry.
Interested in working with us for your aerospace needs? Call us at 888-868-6535 to get started!